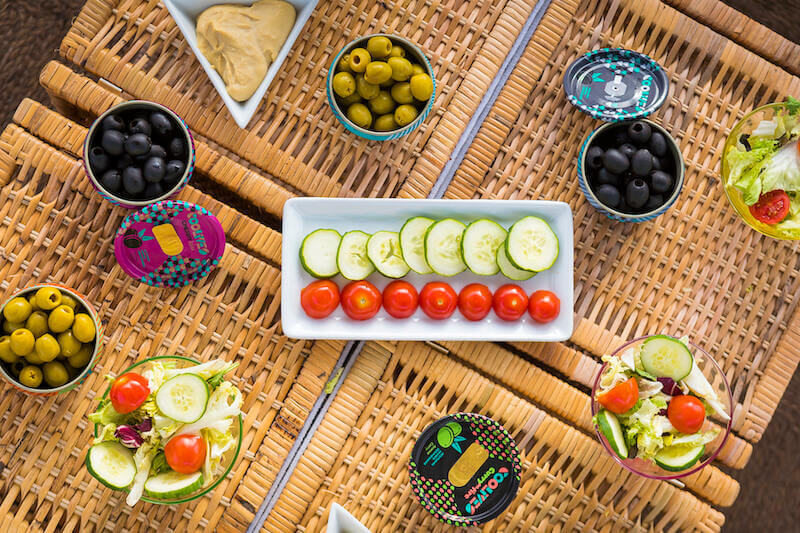 Olives: one of the top gluten-free snacks
People with celiac disease have more and more options these days, although it can be a bit tricky for them to find healthy gluten-free snacks.
The first snack options that come to most people's minds are things like biscuits or crisps which we've usually got in the pantry and are easy to buy in all supermarkets, cafés or restaurants. However, there's a much wider variety of gluten-free snacks out there!
5 everyday gluten-free snacks 
Sweet or savoury, home-made or take away… Here are some ideas from The Coolives for gluten-free snacks to make your life easier!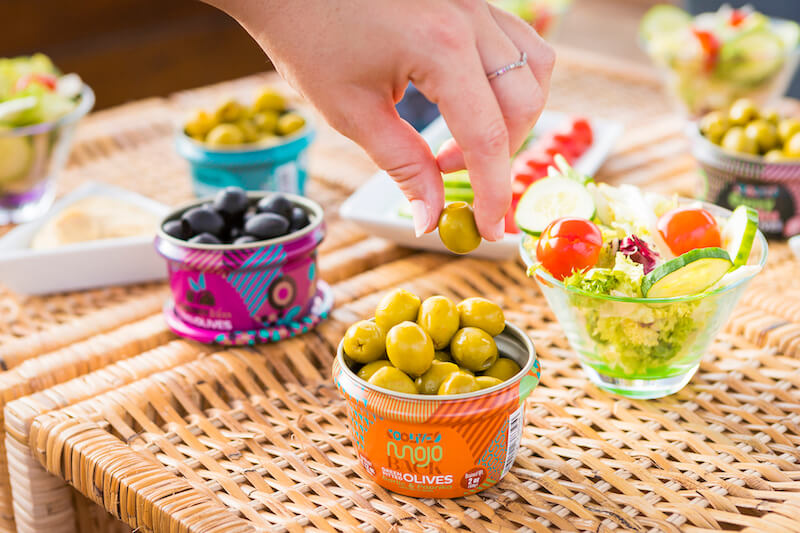 The Coolives olive snack
Looking for a quick gluten-free nibble? There are two ways: make it yourself or buy it already made and ready to eat.
Making it at home has its benefits, but many times, we're so busy with work, the home and looking after the kids that there isn't much time for anything else. So, finding ready-to-go gluten-free snacks is ideal for those who love to snack between meals.
The Coolives offers an alternative for everyone looking for gluten-free, easy-to-prepare snacks: ready-to-go olives.
Thanks to the tidy, practical packaging, The Coolives olives are easy to carry around and you can enjoy them anytime, anywhere: on your way home, after sports or when you get together with friends and family – that's our favourite time!
And what's more, olives contain a wealth of nutrients like fibre, iron, or vitamins and have important antioxidant properties, as well as 0% sugars. The Coolives adds half the salt to their olives compared to other brands, which makes them 100% healthy.
What about you – green or black?
Discover all our varieties of olives and the different aromas: coconut, curry, black truffle, …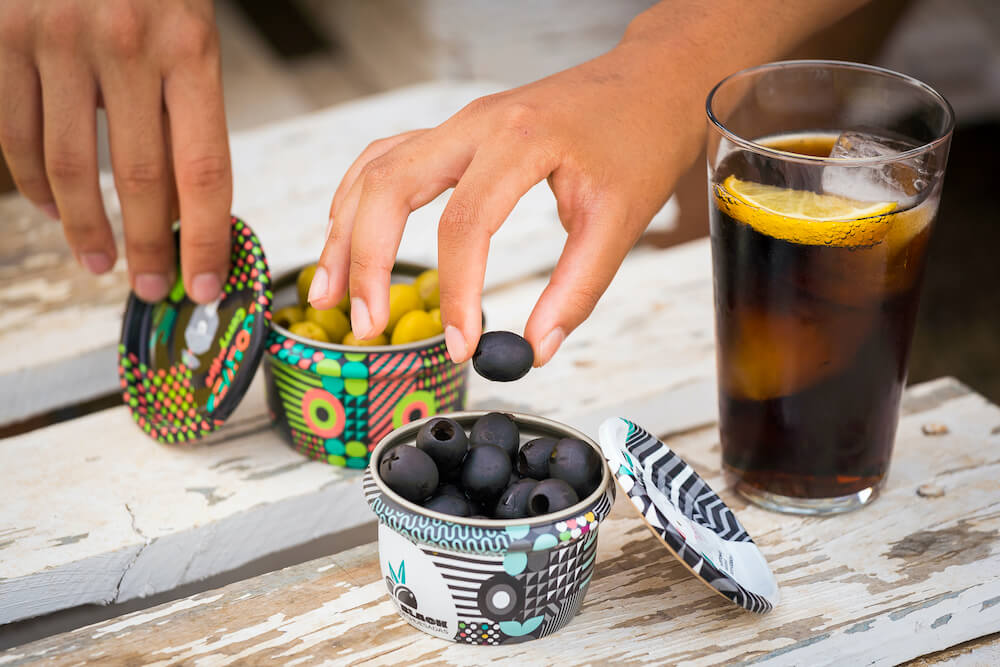 More gluten-free snack ideas
Rice cakes
Here's another really healthy option which doesn't need much preparation: rice cakes. Eat them on their own or combine them with different sweet or savoury toppings. Everyone will love them!
Here's another idea! To make a winning combination, add a bit of cream cheese and turkey. Or why not try rice cakes with guacamole and olives… they're our favourite and they're absolutely delicious!
Sesame bars
Besides containing antioxidants, they're great sources of vitamins and proteins. Gluten-free sesame bars are great news for people with celiac disease.
Yogurt with dried fruit and nuts
Here's a classic combination that never fails to please. It takes less than 5 minutes to prepare in the morning before going to work and you only need 3 ingredients: yogurt, nuts and dehydrated fruit. Not tried it yet? What are you waiting for?! You can also add different fruit like banana, peach or mango. 
Fruit salad
Eating fruit is always healthy! So, if you don't have much time and need a quick, healthy snack, fill up your lunch box with chopped fruit!
What do you think of these gluten-free snack ideas? They're tasty, easy to make and easy to carry around … simple, convenient ideas for a great gluten-free diet!